What is the Fastest Dodge Car?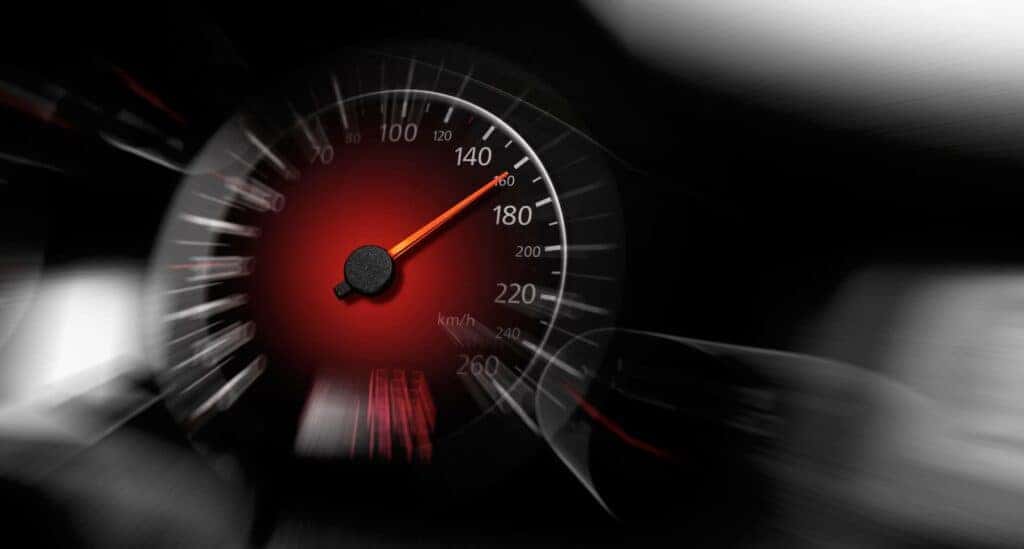 When you need to cross the desert at high speeds, Dodge offers a great blend of durability and performance. Dodge is known for aggressive cars and trucks with heavy-duty personalities, even in their fastest models. With the latest releases, you can enjoy all the luxuries of a commuter car, a muscle car's speed, and Dodge's performance. But which is the fastest Dodge car?
Read on as your local Dodge dealer at Tate Branch Carlsbad helps you compare the fastest Dodge cars, trucks, and SUVs on the market to find the best match for your need for speed.
Fastest Dodge Vehicles in 2023
2023 has been an excellent year for Dodge muscle car fans. A powerful lineup of cars could compete for the quickest Dodge in 2023, a race we'd love to see. But first, here's the lineup:
Dodge Charger SRT Jailbreak
The Dodge Charger SRT Jailbreak is an impressive trim for the Charger, equipped with a 6.2 L supercharged V8 engine. The Charger has always been a favorite, one of the few muscle cars with a four-door design that allows it to live a double life as a family car while fighting the crime of slow paces on the open road. It has 808 hp with an impressive 707 lb-ft of torque. The Jailbreak achieves 0-60 mph in just 3.4 seconds with a speedometer-breaking top speed of around 205 mph.
Of course, you don't have to spring for the Jailbird to fly over the landscape in more affordable Charger models. The Dodge Charger is always a flaming streak, no matter the trim.
Dodge Charger GT
The Dodge Charger GT makes eight additional horsepower and four additional lb-ft of torque with a sleeker, sportier front fascia when compared to other Dodge models. Featuring AWD for some more challenging environments, this muscle car has some serious pickup.
Dodge Challenger SRT Hellcat Redeye Widebody
Another stunning Challenger model is the SRT Hellcat Redeye with a stable widebody to provide that perfect grip to the road. The Hellcat Redeye has a 6.2 L supercharged V8 with 797 horsepower and 707 lb-ft of torque. Legend has it that this beautiful trim is so finely tuned it can do wheelies off the line. It can achieve 0-60 mph in 3.7 seconds and reach around 205 mph on an open track.
Dodge Durango SRT 392
Hardly a muscle car, you wouldn't think the Durango would compete for the fastest Dodge, but this sports utility vehicle has been deemed one of the first muscle SUVs. This all-around high-performance vehicle has a 6.4 L naturally aspirated V8 engine with 475 horsepower. With 470 lb-ft of torque, this larger vehicle can achieve 0-60 mph in only 4.1 seconds with a top speed of 155 when it isn't hauling or towing.
You don't need the SRT 392 to get the all-around joy of driving a muscle SUV. Any of the powerful Dodge Durango model variants will do just fine.
Dodge Hornet GT Plus
The Dodge Hornet is a unique model type that could be called a mini SUV or a subcompact crossover. This efficiently sized cargo vehicle packs a secret punch that will dust amazed traffic on the open highway. In gas-powered and hybrid models, the Hornet GT Plus features a 2.0 L turbocharged Inline 4-cylinder engine for 268 horsepower and 295 lb-ft of torque. It can achieve 0-60 mph in 6.5 seconds and has a traffic-defying top speed of 140.
Get Financing for a New Dodge
We've talked about some beautiful souped-up models and trims today looking for the fastest Dodge car, and no doubt you're eager to take one out on the open highway for yourself. There's nothing quite like tearing through the NM desert in a vehicle built for speed and performance. Tate Branch in Carlsbad can help you get behind the wheel today with direct financing options so you don't have to wait.
Test Drive a New Dodge in Carlsbad, NM, Today!
Discover the fastest Dodge with the features and performance you need at Tate Branch Carlsbad. We'll help find the best vehicle, deal, and package to create ultimate satisfaction. Contact us today to test drive some real American muscle.
Image Credit: Den Rozhnovsky / Shutterstock