What's New for the 2023 Chrysler 300?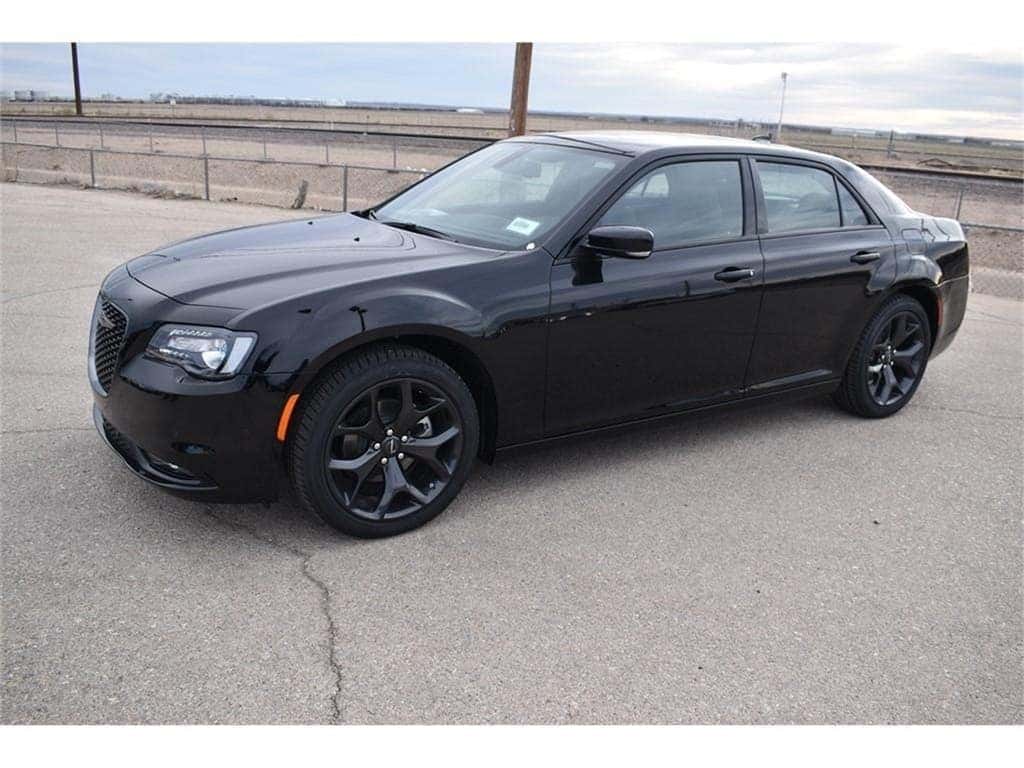 In 2023, the Chrysler 300 is going to see a permanent redesign. Chrysler seeks to hone the 300's form and functionality with an impressive overhaul as the market for roomy full-sized sedans shrinks in favor of other vehicle variations. As the familiar Chrysler 300 sees its final production year, we will soon see a new, younger, and updated design roll off the factory floor as its final debut before the line is canceled.
Join us at Tate Branch Carlsbad as we look deeper at what the new 2023 Chrysler 300 has in store for its loyal, and now curious, audience.
What's New for the 2023 Chrysler 300?
The Chrysler 300 has been a tried and true design for many years, but it's time has finally come. The 300 redesign may be a shock for many long-time fans, but the bigger surprise is that it's a limited edition final release. This year of the Chrysler 300 design is a final send-off to the fans of this reliable sedan, inviting hardcore fans to acquire a Chrysler 300 limited edition before they are gone for good.
Engine, Transmission, and Performance
The engine inside a 2023 Chrysler 300 is the familiar 6.4 L Hemi V-8 capable of an impressive 485 horsepower and 475 lb-ft of torque. In testing, it achieved a snappy 6.3-second score in the 0-60 mph run.
Fuel Economy and Real-world Mpg
The 2023 Chrysler 300 achieves a 19/27 mph split between city and highway driving, meaning it gets just under 20 mph on city roads and just under 30 mph driving on the freeways at full speed.
Interior, Comfort, and Cargo
The latest Chrysler 300 redesign offers a wide range of luxury based on the trim package you choose. Traditionally roomy, you'll still find plenty of leg and elbow room with an increasing array of features and interior luxuries as the price increases. For cargo, all Chryslers still sport a standard trunk and folding back seats.
Safety and Driver-Assistance Features
Buying the latest model of any car typically comes with the newest safety features. The Chrysler 300 design doesn't disappoint with safety features like automated emergency braking, adaptive cruise control, and lane-keep assistance.
2023 Chrysler 300 Pricing and Which One to Buy
It's always important to balance features with performance. The standard Touring model with minimum features starts at $35,00. The recommended Touring L has a great package at an even better price of $38,500. The 300 S comes out to $44,000, and the 300c reaches a lofty $56,5000
Before It's Gone: Chrysler 300 to Be Discontinued After 2023
Ultimately, this redesign is not the dawn of a new era; it's a fond farewell. After 2023, Chrysler will discontinue the Chrysler 300 as demand for large sedans has dropped significantly. This makes the 2023 Chrysler 300 an upgraded limited edition and highly valuable for those who snag one in its final year.
Test Drive the New Chrysler 300 in Carlsbad, NM, Today!
Curious about the luxury and performance of the limited edition 2023 Chrysler 300? Want to find a tried-and-true previous model before they're all gone? Rediscover your love of the roomy Chrysler 300 and see what the new model has in store at Tate Branch Carlsbad Dodge Chrysler Jeep Ram in Carlsbad, NM. Contact us today or visit our dealership and test drive your new Chrysler 300 today.